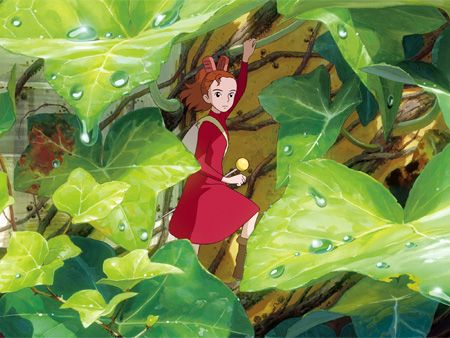 Quibbles
The story lost its early momentum and it was hard to take any threat or sense of urgency seriously.
The way they dealt with the teen's illness was heavy-handed.
Spiller was much more interesting in the Borrowers Afield than he is here.  His characterization even teeters on the offensive in this version with his limited language skills and his goofy courtship attempts.  Too bad.
Praise
The opening "borrowing" sequence was perfect. It couldn't be done better.
Arrietty was adorable.  Sweet, brave, resourceful.
The filmmakers' approach to the background was different than I had seen in previous Ghibli movies – animated Impressionism – very appealing I thought.